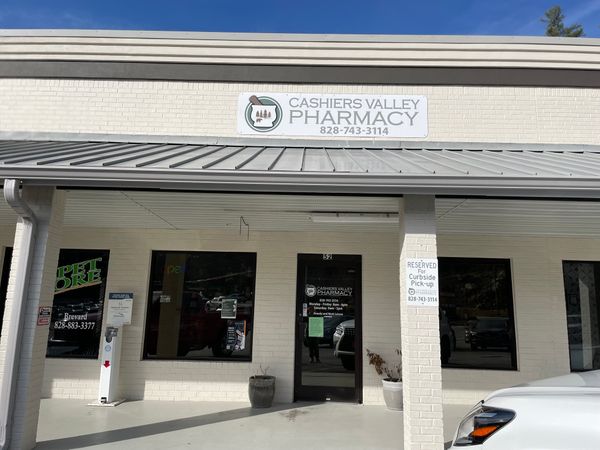 Cashiers Valley Pharmacy was purchased by Brandy in 2015. We are proud to offer high-quality products and services to the Cashiers community. We have been in the community for over 30 years and look forward to many more years!
Our staff is dedicated to our patients and showing each person who walks through the door the very best customer service. Ready to experience the difference? Stop in today and talk with our staff!
Brandy Letson - PharmD
Brandy is a native of Union, South Carolina and a graduate of the Medical University of South Carolina in Charleston, SC. She and her husband, Mark, moved with their family to Cashiers and bought Cashiers Valley Pharmacy in 2015. She loves to serve our community and help those in need.
Scott Thurman - B.S. Pharmacy
Scott is our second pharmacist. He is also our Certified Diabetes Educator and counsels many diabetic patients in the community.
Cassandra Donachy - Technician
Cassandra is a Cashiers/Rosman native. She enjoys helping our customers and has served as a technician since 2007.
Crystal Henderson - PharmD
Crystal is a Cashiers native and has served the pharmacy since 2016. She completed her Doctor of Pharmacy from Creighton University in 2022 and now serves as our Clinical Pharmacist.
Haven Perez - Technician
Haven has served as a Pharmacy Technician since 2017 and is a Franklin native.
Denise Ballentine - Technician
Denise is a Cashiers native and has served our patients at Cashiers Valley Pharmacy since 2020.